GH Start-up contest
for start-ups and business projects
We are looking for travelling companions
This initiative is aimed at start-ups and young entrepreneurs, with a business project related to any of the GH CRANES fields of activity:
Lifting mechanisms
Bridge, gantry and jib cranes
After-sales services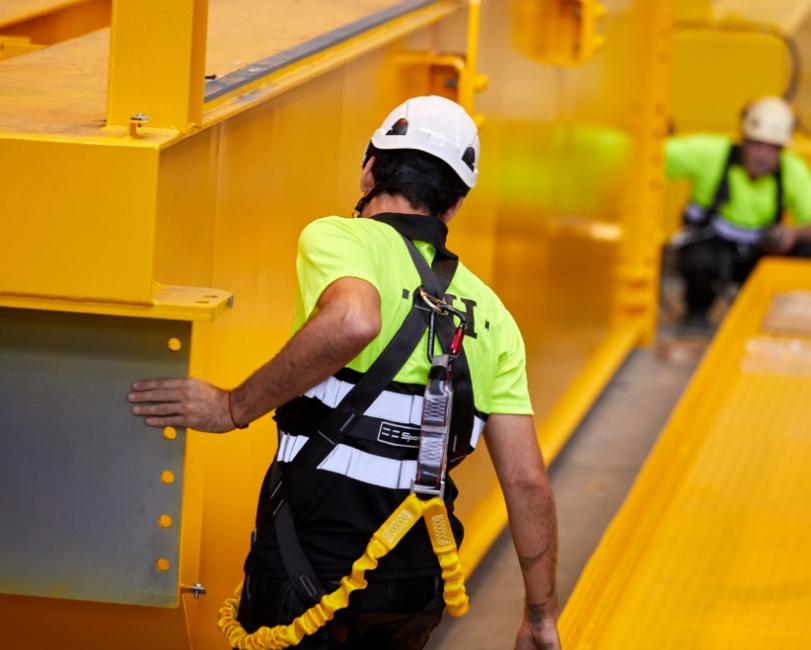 1
What types of project are we interested in?
GH CRANES is interested in business projects in one of the following areas:
Safety systems
Safety first. Safety in the handling of our cranes is the number one priority for GH CRANES. The continuous evolution of the state of the art in the field of sensors and wireless communication systems provides an opportunity to explore new ways to equip our cranes with advanced security systems.
Some possible examples for the development projects are:
Definition of a safety zone in the vicinity of the crane using RFID technology.
Development of a hook angle verification system.
Automation
The automation of cranes is no longer an option, but rather a necessity in many productive processes where industrial cranes operate. True to our commitment to provide more standard features at a competitive price, we set ourselves the challenge of evolving our portfolio of existing automation solutions to the next level. Some possible examples for the development projects are:
Development of a closed loop anti-sway system for the movement of the trolley and bridge.
Anti-collision system to prevent collisions between cranes at different heights.
Digitalisation of processes and data processing
At GH we have carried out a strategic analysis of the impact that the fourth industrial revolution has on our business. Our commitment to taking advantage of the advances in the Internet of things, connectivity and digitisation of processes have allowed us to develop new services geared towards after sales that we want to develop with your help. Some possible examples for the development projects are:
Artificial intelligence applied to fault diagnosis for crane components
Statistical analysis of maintenance data for the clustering of maintenance patterns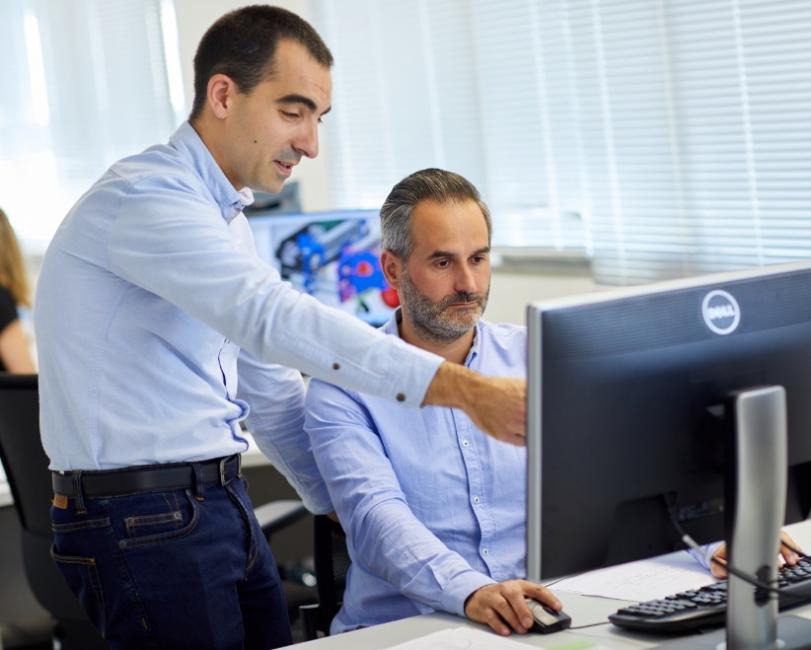 2
What does your company get?
If your project is selected, GH CRANES will make a commitment to supporting you in different ways:
Through preferential contracts for the purchase of the products developed by the new project.
With the possibility of participating as an industrial partner, providing infrastructure, know-how and human and technical resources.
With the possibility of participating as an investment partner.
Helping to find new investors or partners of another type.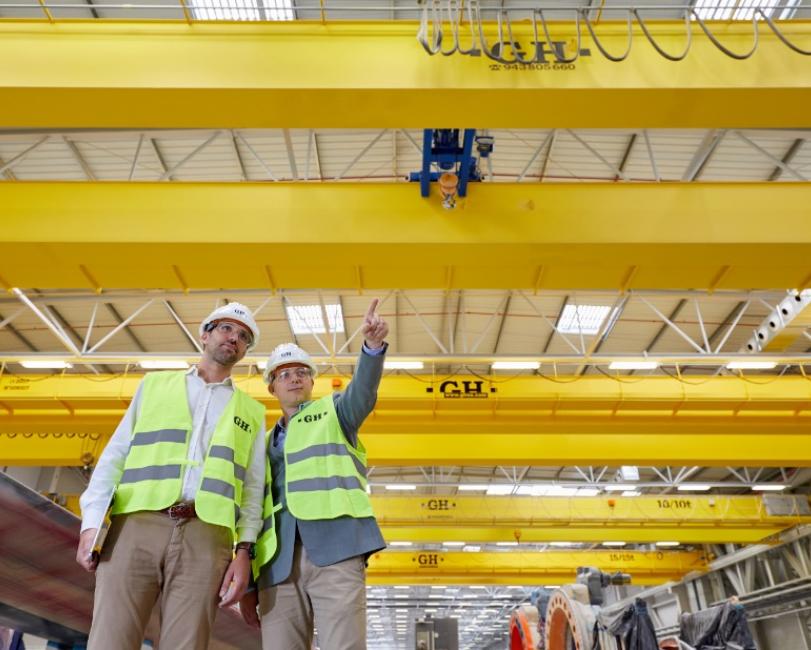 3
How does the process work?
To participate in the selection process, you must complete the following form before 29 February 2021. GH CRANES will make a first selection of the best projects and will ask the selected companies for a more detailed report on the project, including a feasibility study, the team's details and a collaboration proposal.
An Evaluation Committee will assess the technical and economic feasibility and quality of the business plan, the resources required and the degree of commitment of the promoters, and on 30 September 2021, the committee will announce the projects chosen to form part of the programme.
GH Start-up contest
for start-ups and business projects
Participate
Fill in the form to participate in the GH Start-up contest programme for start-ups: